Training and Ongoing Support Create Results
In his 23 years franchising with the Pak Mail system, Phil DeLange has owned 4 locations throughout Florida. In fact, his store in Vero Beach, Florida is among the most successful in the Pak Mail network. Phil describes how Pak Mail's ongoing training system not only drives the success of his business, but enables the freedom that creates a healthy work-life balance with a focus on family.
---
Pak Mail Drives Your Success | Support and Tools
Pak Mail owner Kelli Tamez describes the freedom that owning a Pak Mail location has provided her and her family. After careful research, Tamez selected Pak Mail because of the assistance and support network that Pak Mail provides to franchisees.  Extensive training and tools drive the success of our franchisees. Watch the video to see why Tamez credits part of her success to Pak Mail's strong franchisee support network.
---
Our Priorities | Training, Support, and Education
Mukul Yajnik, a successful Pak Mail franchisee, discusses the benefits of the Pak Mail training and support system for new business owners.  Starting with an immersive two-week training session for all new franchisees, the Pak Mail system drives your success through ongoing support and education. Mukul describes how Pak Mail has enabled him the entrepreneurial freedom and marketing support to run a successful business that makes him proud everyday.
---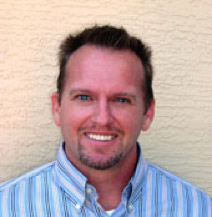 Phil DeLange | Vero Beach, FL
"I would have never known my love for business 20 years ago when I was working as an Aircraft Engineer, if it weren't for going to 'check out' a local Pak Mail that was for sale. In many ways, my engineering company's closure was a blessing in disguise. The financial rewards have exceeded my expectations, and I love the control of my own success or failures. I opened four stores in four years, and I haven't looked back. I enjoy being involved in the entire business process, from marketing and operations to customer service and store design. The support and training, particularly for a first year owner, are unprecedented in a franchise-model company."
---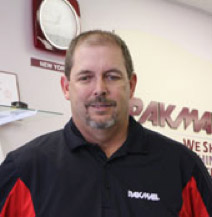 Tim Kincade | Jonesboro, AR
"As an entrepreneur getting started in the business, Pak Mail has helped me avoid common obstacles such as paying extra for marketing materials and programs. Pak Mail makes you feel like you are part of a team and has many opportunities for ongoing training and education. My wife and I have owned our Pak Mail for three years and we have seen a steady growth every year. The transfer of store ownership took much less time than we expected and went very smoothly. We enjoy assisting our loyal customers with their shipping needs and appreciate the flexibility in offering additional services that other packaging stores may not have."
---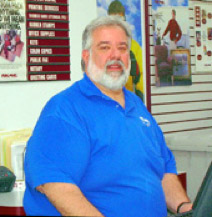 Joel Altsman | Austin, TX
"I enjoy being my own boss and making my own schedule. Owning a Pak Mail franchise has allowed me that freedom while being backed by an organization that cares about my success. Pak Mail offers unparalleled support and training. The conferences have been especially helpful. They are hands-on and practical, providing information that we can take home and implement in our businesses. And I get a lot of value out of sharing key learnings and conversing with other owners in attendance. Being a customer-oriented problem-solver, I have fun running my Pak Mail business. I truly love what I do every day."