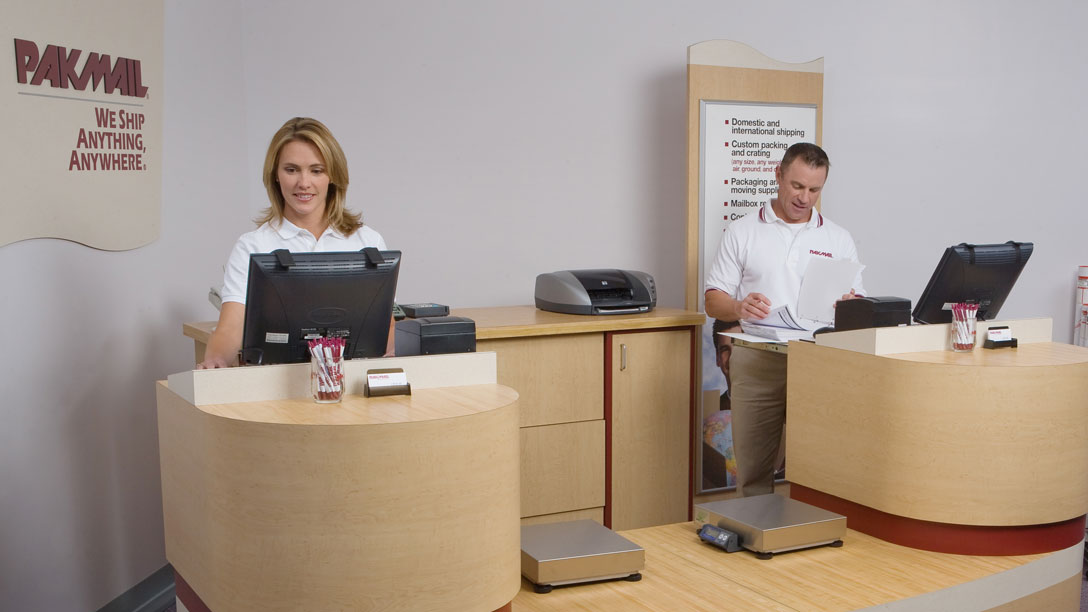 WE WANT YOU TO TAKE HOLD OF YOUR FUTURE AND PURSUE YOUR PIECE OF THE AMERICAN DREAM. 

We'll give you the support you need to make that happen! Our formula has helped hundreds of people just like you own and operate their own businesses. And while reading about everything we will do for you, be sure to notice what our store owners have to say about us and the Pak Mail opportunity. We couldn't say it better!
Support 
We're continuously improving our operations and give you everything you need to make informed business decisions. As a Pak Mail owner, you benefit from our ongoing research and development, available to you 24/7 on our secure company Intranet.
Our proprietary Intranet also gives you direct access to our network of franchisees, where you can learn from their combined experiences. Anytime you have a question or concern, just pick up the phone and call our toll-free 800 number, or email your Home Office representatives and support staff.
Franchisee Training - The Complete Benefits Package
Training — 10 days of combined training at our Pak Mail Corporate Training Center along with in-store, one-on-one instruction to guide you through operating procedures, knowledge of products and services, computer systems, business management and marketing.
Operating Guide — All our system operations are detailed in the Pak Mail Operations Guide to help you avoid the pitfalls of trial and error; plus, your start-up package includes all the forms you'll need for smooth operations
POS/Point of Sale System — We have developed the most complete Point of Sale system in the industry to help you manage your daily operations in the most time- and cost-efficient manner
Accounting Procedures — You'll receive a simplified system for daily record-keeping with an easy-to-follow format that includes all the forms you'll need
Marketing Support — The advertising materials and guidance you need to get off to an exciting start
In-Store Operations Support & Evaluations — Assistance regularly to ensure your store runs smoothly and you receive proper guidance on improving your business and sales
Franchise Family Networking Meetings — You'll benefit from cross-branding opportunities with other Annex Brands Franchisees
Conventions — Continuous skill-building and personal growth
Informative newsletters — Include important operational and marketing updates
Location 
Location is critical to the growth potential of any business. We'll help you find a place for your Pak Mail store, providing invaluable assistance in these key areas:
Market Area & Site Selection — Our staff is experienced in selecting approved Pak Mail franchise locations and will assist you with site analysis to help you select a great site close to businesses and residences
Lease Assistance — Draw on our extensive real estate experience to assist you in obtaining a specialized lease for your Pak Mail franchise
Protected Trade Area — You will receive a protected trade area, centered on your retail location
Professional Design & Build Out — You concentrate on following our franchise system; we'll take care of the construction details