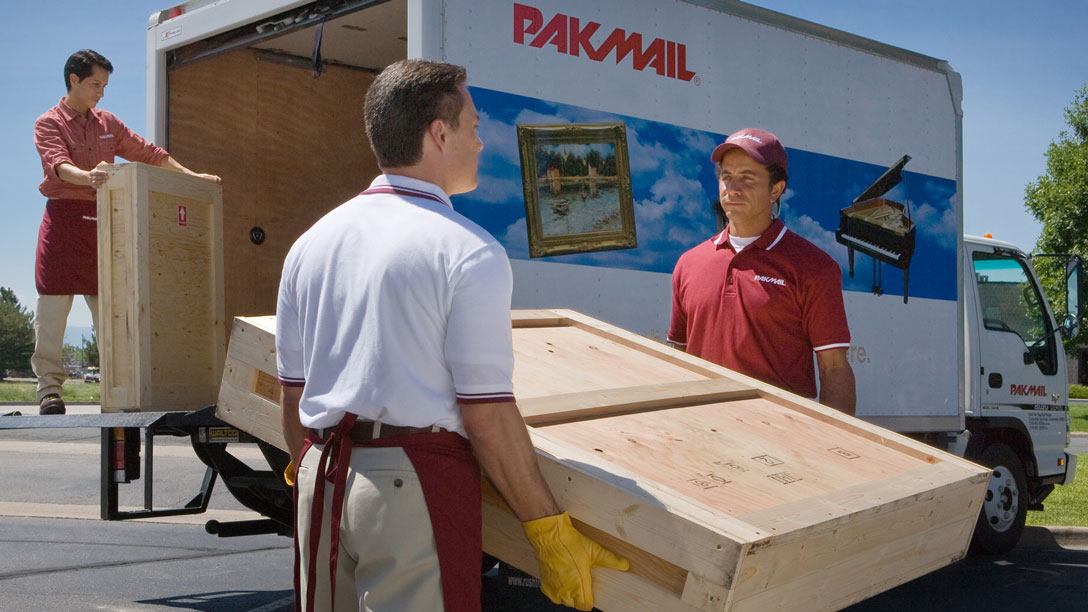 Pak Mail franchise owners have the option to offer the following freight capabilities:
Air freight, ocean, cargo, road, & rail
Oversized, LTL, FTL, break bulk, consolidated, direct
Specialty carriers, custom packaging, blanket wrap, and White Glove services
Full-service transportation

Owning a Pak Mail franchise is more than just packing and shipping.

While the average consumer will need to ship a package only sporadically, businesses small to large are often in need of comprehensive and ongoing freight shipping, packaging, and logistics solutions to help their product reach all corners of the globe.
As a Pak Mail franchise owner, the opportunity to dive into freight operations while developing ongoing partnerships offers a financially viable logistics and warehousing expansion strategy. Freight capabilities with Pak Mail allow the franchisee to work directly with small and medium-sized businesses to form long-lasting partnerships and thus increase the chances of repeat business. With dedicated freight shipping and packaging services to help manage the logistical needs of local businesses, downtime is a thing of the past.
Over Three Decades of Experience

Furthermore, Pak Mail's three plus decades of experience in the field of shipping, packaging, and logistics means unparalleled service supported by a team of dedicated shipping and packaging experts. As such, we can offer customers the peace of mind that comes with the knowledge that their items, no matter the size, shape, or material, are safe and secure throughout the entire delivery process.
We are Pak Mail, we pack it, ship it, crate it, freight it!